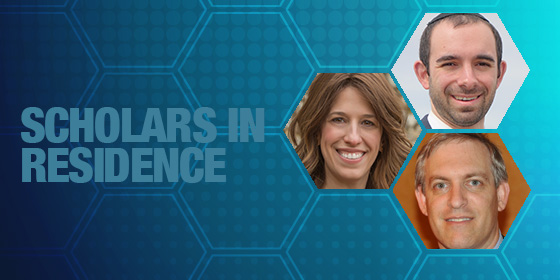 Program Date(s):
4:00 PM Friday Mar 29, 2019

to

5:00 PM Saturday Mar 30, 2019
Venue:
Please see program page for further location information.
We look forward to welcoming Rabbi Dr. Zev Eleff, Dr. Leslie Klein and Dr. Marc Shapiro March 29-31. 
Please join us for the many learning oppurtunites over Shabbat and Sunday.
At Clanton Park Synagogue
Shabbat morning derasha
Rav Kook As A Guide for Our Times
Dr. Marc Shapiro
6:15 pm (Mincha, 7:15pm)
Before There Was Dear Abby There Was Dear Abraham: Solving the Problems of the Jewish Immigrant Generation
Dr. Leslie Klein
Seudat Shlisheet
The Four Sons: From Ancient Times to North American Climes
Rabbi Dr. Zev Eleff 
******************************************
At Or Chaim Minyan
Friday March 29, 6:30 pm. (Mincha at 7:00pm) 
Some Common Davening Mistakes  
Sushi will be served
Dr. Marc Shapiro 
Shabbat March 30
7:55 am (Shacharit at 8:45 am)
Torah, Technology and the Transformed Beit Midrash: A Historical View 
Rabbi Dr. Zev Eleff 
Devar Torah  
Nadav, Avihu and the Challenge of Youth in Postwar Orthodox Judaism
Rabbi Dr. Zev Eleff  
After kiddush (Approx 11:15)
Tradition and Innovative Change: Sarah Schenirer's Life and Legacy
Dr. Leslie Klein 
5:20pm
Rambam and Superstition 
Dr. Marc Shapiro
6:15pm (Mincha at 7:10pm)
Non-Jewish Wisdom and the Rabbinic Mind 
Rabbi Dr. Zev Eleff 
Seudat Shlisheet
Raising Expectations and Lowering Hemlines: The Revolutionary Shift in North American Girls' Education
Dr. Leslie Klein
Join us Sunday, March 31 for Yom Iyyun 
What We Speak About When We Speak About Jewish History
for more information, click here.