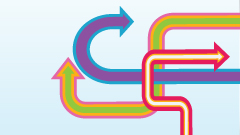 in partnership with the Women's Beit Midrash
Program Date(s):
1:00 AM Thursday Jan 30, 2014
Venue:
AACI 37 Pierre Koenig, Talpiot, Jerusalem
We've all seen the hurt and confusion of parents who dedicated their lives to trying to convey their highest beliefs to their children, only to be rejected. We've seen the hurt and confusion of children who can't seem to find a "there" there, and wonder if their parents' love is really all that unconditional. Teachers wonder where they went wrong...and so do parents...and so do children. Why is our message not getting through? How do we compete with the unlimited horizons of the secular world?
See our flyer here.
Introductory remarks by Batya Hefter, director of the Women's Beit Midrash.
Moderated by Dr. Elliott Malamet, cofounder of Torah in Motion.
This program will take place in Beit Knesset Tiferet Avot, Sderot Hamelech David, Dekel, Efrat, Israel.
Admission is 25 NIS.
For more information, see www.wbm.org.il.