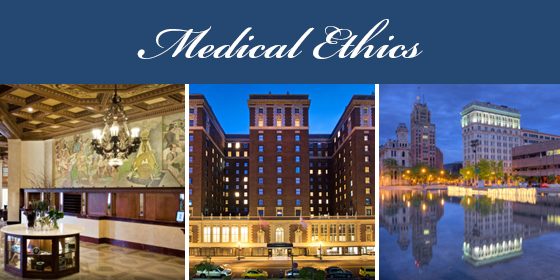 10th International Conference on Jewish Medical Ethics
Program Date(s):
4:00 PM Thursday Aug 2, 2018

to

12:00 PM Sunday Aug 5, 2018
Venue:
Marriott Hotel Downtown Syracuse, NY
Leaders & Speakers:
Professor Avraham Steinberg M.D.,
Racheli Sprecher Fraenkel,
Torah in Motion's 10th annual conference will be held August 2-5, 2018 in upstate NY at the newly renovated and beautiful Marriott Hotel, Syracuse. Baruch shehechiyanu vekeyamanu v'higeyanu lazman hazeh.
The AAA Four Diamond Award hotel was originally built in 1924 and an $80 million renovation was completed last year, restoring the hotel to its original grandeur. There are many cafes, shops, a museum of science and technology with an attached IMAX theatre and planetarium all within a very short walk of the hotel. The hotel is a four-hour drive from both Toronto and New York City.
This beautiful setting will serve as a backdrop to a great Shabbat weekend of inspiring learning and camaraderie. 
We are pleased to announce that Rabbi Dr. Avraham Steinberg and Rabbi Dr. Aaron Glatt will once again be returning to the conference, and we look forward to welcoming our new speakers (with more to come):
Rachelle Sprecher Fraenkel teaches Talmud and Halakha at Nishmat and is the director of Matan's Advanced Halakha Program. She was in the first graduating class of Matan's Advanced Talmud Institute and is also a graduate of Nishmat's Yoetzet Halacha program. She is one of the founders of The Jerusalem Unity Prize and Unity Day. 
Rabbi Ozer Glickman, Rosh Yeshiva at Yeshiva University and former Senior Vice President and Global Head of Corporate Treasury at the Canadian Imperial Bank of Commerce. He brings to the conference a unique background combining outstanding Torah scholarship and secular ethics. 
Past conferences have qualified for 15.5 CME credits. We plan to have a full parallel track of general interest, so feel free to invite friends and family who are not medical professionals to join us for a beautiful weekend in Syracuse. We plan to make optional extensions available as well.
Looking forward to seeing you at JME 2018!