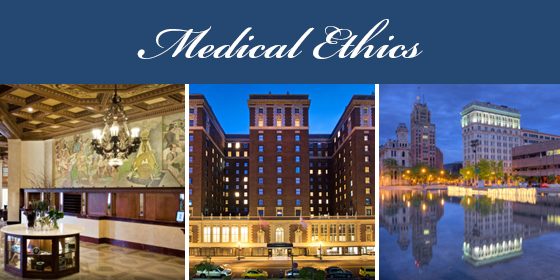 10th International Conference on Jewish Medical Ethics
Program Date(s):
4:00 PM Thursday Aug 2, 2018

to

12:00 PM Sunday Aug 5, 2018
Venue:
Marriott Hotel Downtown Syracuse, NY
Leaders & Speakers:
Professor Avraham Steinberg M.D.,
Racheli Sprecher Fraenkel,
Save $100 a person until April 30. Please enter JME100USD upon registration. 
Torah in Motion's 10th annual conference will be held August 2-5, 2018 in upstate NY at the newly renovated and beautiful Marriott Hotel, Syracuse. Baruch shehechiyanu vekeyamanu v'higeyanu lazman hazeh. 
The AAA Four Diamond Award hotel was originally built in 1924 and an $80 million renovation was completed last year, restoring the hotel to its original grandeur. There are many cafes, shops, a museum of science and technology with an attached IMAX theatre and planetarium all within a very short walk of the hotel. The hotel is a four-hour drive from both Toronto and New York City.
This beautiful setting will serve as a backdrop to a great Shabbat weekend of inspiring learning and camaraderie. The weekend has become a highlight of the summer for so many. 
Past conferences have qualified for 15 CME credits. We plan to have a full parallel track of general interest, so feel free to invite friends and family who are not medical professionals to join us for a beautiful weekend in Syracuse.  
Looking forward to seeing you at JME 2018!
It is with great sadness we note the passing of Rabbi Ozer Glickman z"l, a mentor and friend, who was scheduled to speak at this year's conference. An obituary by Rabbi Daniel Feldman is here.