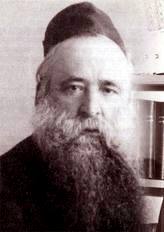 Program Date(s):
1:00 AM

to

2:00 AM

Tuesday Mar 12, 2013
Dr. Marc Shapiro's popular series, Great Rabbinic Thinkers, is starting a new section--and as a promotion of our site,
it will be available at no charge (registration is required).
Your contribution to help defray the costs of running these classes would be greatly appreciated. Click here.
to make a donation. If you would like to sponsor a class, please
Click here.
Rabbinic figures covered in this series will include the continuation of Rabbi Yitzchak Elchanan Spektor, Rabbi Ovadiah Yosef (the early years), Rabbi Yehezkel Abramsky.