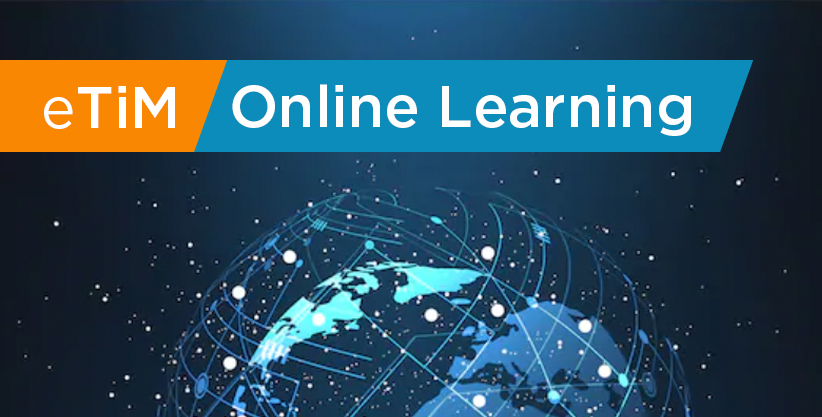 A Summary of this Week's Online Classes
Program Date(s):
11:00 AM Friday Apr 17, 2020

to

12:00 PM Thursday May 28, 2020
Program Dates:
Daily at 11:00 am and 8:30 pm Eastern time
Leaders & Speakers:
Rabbi Dr. Martin Lockshin,
Upcoming Shiurim: All times are Eastern
Tuesday, May 26  
11:00 am 
Yom Yerushalayim, Shavuot and Rav Kook's Understanding of Jewish Unity 
Rabbi Doron Perez
Wednesday, May 27  
11:00am
Shavuot Through the Prism of Birchot HaTorah
Dr. Beni Gesundheit
8:30 pm
The Fourteen Commandments
Rabbi Jay Kelman
In partnership with the RIETS Virtual Erev Shavuot Yarchei Kallah
Click here to see flyer
Thursday, May 28
9:30am
Did the Jewish People Accept the Torah Willingly?
Rabbi Jay Kelman
To listen to shiurim you may have missed please click here.
While our online classes are offered for free your donation to support the learning is greatly appreciated. Please click here. Thank you. 
To listen to previous shiurim, click here.
Here's what you missed:
Monday, April 27  
11:00am 
The Biblical Roots of Sefirat Ha'omer & Their Meaning in a Post-Biblical Society 
The Biblical Meaning of the Number Seven: From Creation to Revelation 
Rabbi Menachem Leibtag
8:30 pm 
The Mir Yeshiva's Incredible Escape to Shanghai 
Part 2
Dr. Marc Shapiro  
Tuesday, April 28  
11:00 am 
Understanding the Great Torah Commentators 
Rashi 
Rabbi Dr. Martin Lockshin
Wednesday, April 29  
12:00 pm 
Ordinary Israelis and Extraordinary History
a special program for Yom Ha'atzmaut
Rabbi Lee Buckman
Thursday, April 30  
11:00 am 
Halachic Responses to the State of Israel 
Tzahal and the Ethics of Warfare
Rabbi Aviad Tabory
8:30 pm 
Parshat HaShavua 
Acharei Mot-Kedoshim
Rabbi Hyim Shafner
Friday, May 1  
9:30 am 
Pirkei Avot
Rabbi Jay Kelman
Sunday, May 3  
11:00 am 
Books, People, Ideas: An Intellectual History of the Jews During the Second Temple
The Apocrypha: Judith and Susanna 
Rabbi Adam Mintz
Monday, May 4  
11:00am 
The Biblical Roots of Sefirat Ha'omer & Their Meaning in a Post-Biblical Society 
Shavuot: Are We Celebrating Weeks, Wheat, or Matan Torah?​ 
Rabbi Menachem Leibtag
8:30 pm 
The Mir Yeshiva's Incredible Escape to Shanghai 
Part 3 
Dr. Marc Shapiro
Tuesday, May 5 
11:00 am 
Understanding the Great Torah Commentators 
Rashbam
Rabbi Dr. Martin Lockshin
8:30 pm 
The Prophet, the Priest, and the Public: An Examination of the Balance of Powers in the Age of Prophecy
Part 1 of 2
Miriam Krupka
Wednesday, May 6
11:00 am 
Reading Rashbi: Understanding the Talmudic Story of Rabbi Shimon Bar Yochai 
Strangers in a Familiar Land
Rabbi Elli Fischer
Thursday, May 7 
11:00am
Halachic Responses to the State of Israel
How Can an Irreligious Government Be Legitimate?
Rabbi Aviad Tabory
8:30 pm 
Parshat HaShavua 
Rabbi David Wolkenfeld
Friday, May 8 
9:30 am 
Pirkei Avot 
Rabbi Jay Kelman
Sunday, May 10  
11:00am 
Books, People, Ideas: An Intellectual History of the Jews During the Second Temple
Josephus: The "Jewish" Historian
Rabbi Adam Mintz
8:30 pm 
Hasidic Prophets: An Introduction to the Spiritual Path of the Piacezner Rebbe
Part 1 of 2
Rabbi Dr. Jon Kelsen
Monday, May 11  
11:00am 
Understanding 'Standing at Sinai' 
Maamad Har Sinai in Parshat Yitro 
Rabbi Menachem Leibtag
8:30pm
The Mir Yeshiva's Incredible Escape to Shanghai 
Dr. Marc Shapiro
Tuesday, May 12  
11:00 am 
Understanding the Great Torah Commentators 
Ibn Ezra
Rabbi Dr. Martin Lockshin
Wednesday, May 13
11:00 am 
Reading Rashbi: Understanding the Talmudic Story of Rabbi Shimon Bar Yochai 
The Cave
Rabbi Elli Fischer
8:30 pm 
Hasidic Prophets: An Introduction to the Spiritual Path of the Piacezner Rebbe
Part 2 of 2
Rabbi Dr. Jon Kelsen
Thursday, May 14 
11:00am
Halachic Responses to the State of Israel
Executive, Legislative and Judicial Branches
Rabbi Aviad Tabory
8:30 pm 
Parshat HaShavua 
Rabbi Eitan Aviner
Friday, May 15 
9:30 am 
Pirkei Avot 
Rabbi Jay Kelman
Sunday, May 17  
11:00am 
Books, People, Ideas: An Intellectual History of the Jews During the Second Temple
Rabbi Akiva and Rabbi Eliezer Ben Hyrcanus: Forming the Rabbinic Tradition
Rabbi Adam Mintz
8:30 pm 
Hasidic Prophets: An Introduction to the Spiritual Path of the Piacezner Rebbe
Part 2 of 2
Rabbi Dr. Jon Kelsen
Monday, May 18  
11:00am 
Understanding 'Standing at Sinai' 
Maamad Har Sinai in Parshat Mishpatim 
Rabbi Menachem Leibtag
8:30pm
The Making of My Most Recent Book, A Thirty-Year Story 
Dr. Marc Shapiro
Tuesday, May 19  
11:00 am 
Understanding the Great Torah Commentators 
Ramban
Rabbi Dr. Martin Lockshin
Wednesday, May 20
11:00 am 
Reading Rashbi: Understanding the Talmudic Story of Rabbi Shimon Bar Yochai 
A Path Through the Graveyard
Rabbi Elli Fischer
Thursday, May 21  
9:30 am
Megillat Ruth: A Book of Chessed and Kingship
Dr. Yael Ziegler
11:00am
Halachic Responses to the State of Israel
Todays' topic: Keeping the lights on: Can a State be "Shomer Shabbat"?
Rabbi Aviad Tabory
8:30 pm 
Parshat HaShavua 
Rabbi Adam Starr
Friday, May 22 
9:30 am 
Pirkei Avot 
Rabbi Jay Kelman
Sunday, May 24
9:00am-9:00pm
12th International Conference on Jewish Medical Ethics
Please see schedule here 
Separate registration is required here
 
Monday, May 25  
11:00am 
Understanding 'Standing at Sinai' 
Maamad Har Sinai in Parshat Va'etchanan 
Rabbi Menachem Leibtag
8:30pm
The Making of My Most Recent Book, A Thirty-Year Story 
Dr. Marc Shapiro