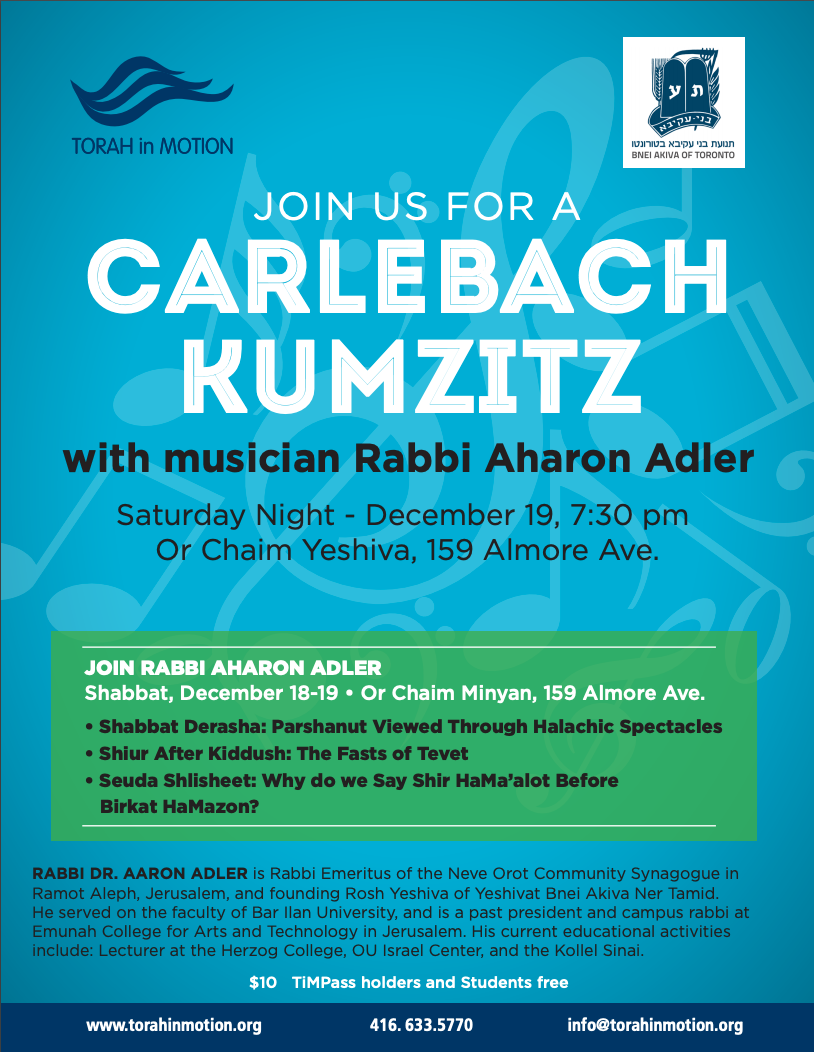 With Musician Rabbi Ahron Adler
Program Date(s):
2:30 PM Saturday Dec 19, 2015
Venue:
159 Almore Avenue,
Toronto, ON M3H 2H9.
Join us for a Carelbach Kumzitz with musician Rabbi Aharon Adler Saturday night December 19, 7:30 pm Or Chaim Yeshiva, 159 Almore Ave Scholar in Residence Shabbat December 18-19 Or Chaim Minyan, 159 Almore Ave. Rabbi Ahron Adler Shabbat morning derasha: Parshanut Viewed Through Halachic Spectacles Shiur After Kiddush: The Fasts of Tevet Seudah Shlesheet: Why do we say Shir HaMa'alot before Birkat HaMazon?