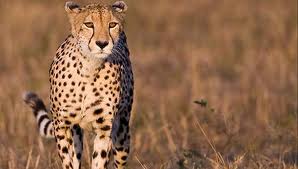 Program Date(s):
4:00 AM Monday Jul 22, 2013

to

4:00 AM Thursday Aug 1, 2013
Join us on an African Safari with scholar-in-residence Rabbi Natan Slifkin, the Zoo Rabbi. The trip is a once-in-a-lifetime experience
featuring private game reserve luxury hotels gourmet kosher food – prepared by a resident chef. Our safari includes Victoria Falls, Chobe, private game reserve, Shabbat in beautiful Cape Town. This trip is limited to 28 people.
To register for the trip, please call 416 633 5770, or send an email request to info@torahinmotion.org.
To find out more about other Torah in Motion trips, please click here
.
Here's what other people say about touring South Africa with Rabbi Slifkin:
"Rabbi Slifkin greatly enhanced and informed our visit to South Africa. He made our trip meaningful and memorable." - Malcolm Hoenlein, Executive Vice Chairman of the Conference of Presidents of Major American Jewish Organizations
"Don't go on safari with just anyone! The Zoo Rabbi, Rabbi Natan Slifkin, provides insight, knowledge, and humor for your safari experience. The author of several books, Rabbi Slifkin brings the jungle to life, explaining prior to jumping into the jeep the amazing animals which will be staring you in the eyes. This once in a lifetime vacation is further enhanced by his encyclopedic knowledge of the Torah and how it relates to the animal kingdom. Moreover his personality comes through as an asset in the totality of the safari. Nothing will compare!" - Paul Glasser, Executive Director of the American Committee for Shaare Zedek
"Traveling on Safari with R. Natan Slifkin means having your own personal spiritual zoologist with you. His knowledge, and fascination with animals and creatures opens up a world of vast knowledge beyond just what you see, and fills you with insights both biological, mythological, and practical of a world both foreign and accessible. This combined with his incredible wit and humorous dialogue will keep you coming back for more. Hold on, it will be the trip of a lifetime!" - Esther Lerer, Englewood
"You turned a normal experience of gashmiyus into ruchniyos! We will never look at Hashem's creations the way we did before we met you! You turned a wonderful trip into one even more meaningful." - Moshe Fuchs, Brooklyn
Tentative Itinerary: Subject to change.
Monday 22 July: Johannesburg.
You will be met on arrival in Johannesburg. Transfer to your luxury hotel set on a cliffside in the leafy garden estate of Westcliff for your overnight stay. Pick up late morning for a tour of the vibrant city of Soweto - the symbol of the New South Africa. This tour includes a visit to Hector Peterson Museum, Mandela House Museum, a drive past Soccer City stadium and the homes of Desmond Tutu and Winnie Madikizela-Mandela, a visit to an informal settlement and many other places of interest in Soweto. After the tour, transfer to Yeshiva College, South Africa's largest modern Orthodox day school for mincha-ma'ariv, followed by dinner at one of Johannesburg's finest kosher restaurants. Overnight in Westcliff Hotel, Johannesburg. (www.westcliff.co.za)
Tuesday 23 July: Johannesburg – Private Reserve, Kruger Park.
Fly to Hoedspruit and transfer to the Private Reserve which is part of the greater Kruger Park and combines the huge wildlife diversity of the Kruger with off-road access and tracking, making for some of the best animal sightings on the continent. Enjoy a late afternoon safari in the Park before returning to the Camp for a delicious meal under African skies. Overnight Kings Camp, Timbavati or Tanda Tula. (www.kingscamp.com)
Wednesday 24 July: Private Reserve, Kruger Park.
Enjoy another early morning and late afternoon on safari. The beauty of nature is that every game drive is different - nothing is guaranteed, and surprises come at any time. Search for the 147 different mammal species including the Super 7 (lion, leopard, rhino, buffalo, elephant, cheetah and wild dog) and over 400 bird species. During the rest time between breakfast and lunch that is common in all game lodges, you can choose to enjoy a nature walk accompanied by an armed ranger, or relax at the pool, enjoy a spa treatment, or simply soak in the beauty and luxury of the Camp. Overnight Kings Camp, Timbavati, or Tanda Tula.
Thursday 25 July: Private Reserve, Kruger Park – Cape Town.
After your final exciting game drive in the park and a delicious farewell breakfast spread, you fly direct from Hoedspruit to Cape Town, the 'Mother City' of South Africa and one of the world's most scenic cities. Dinner at Avrons, Cape Town's most-beloved kosher restaurant. Overnight: The Clarendon Fresnaye, Cape Town. (www.clarendon.co.za) with option to upgrade to Bantry Bay (5 star).
Friday 26 July: Cape Town.
Enjoy a scenic drive around the Cape Peninsula to Cape Point, the meeting place of two oceans, and the famous Cape of Good Hope. En route, drive along the spectacular Chapman's Peak, one of the most dramatic coastal roads in the world. Walking enthusiasts can enjoy an exhilarating nature-trail (not too strenuous) along the cliffs to the Cape of Good Hope. On the way back to the hotel, visit the penguin colony at Boulders Beach, one of the few sites where the vulnerable African Penguin can be observed at close range. Check into your hotel and prepare for an inspiring Shabbos, davening and dinner. Overnight: The Clarendon, Fresnaye, Cape Town.
Shabbat 27 July: Cape Town Shabbat – at leisure.
Enjoy a lovely Shabbos at your hotel and with the friendly Jewish communities of Cape Town. After Shabbos davening and lunch, enjoy a relaxing rest or walk along the spectacular coastal road followed by a lovely Shalosh Seudos at the hotel. After Shabbos, visit the Waterfront Mall, built along the harbour in magnificent surroundings, then dinner at your hotel. Overnight: The Clarendon, Fresnaye, Cape Town.
Sunday 28 July: Cape Town.
In the morning, weather-permitting, take the cable car up the world-famous Table Mountain and enjoy the incredible views from the summit. Table Mountain is officially one of the New 7 Wonders of Nature. At the top enjoy spectacular views, splendid nature walks, and the peaceful feeling of being over three thousand feet above the city below. After lunch at the Jewish Museum, visit the magnificent Kirstenbosch botanical gardens, situated on the southern slopes of Table Mountain. Dinner and overnight The Clarendon, Fresnaye, Cape Town.
Monday 29 July: Cape Town – Johannesburg - Victoria Falls, Zambia side.
Take an early flight from Cape Town to Johannesburg and then fly to Livingstone, Zambia, gateway to the mighty Victoria Falls. Transfer to the ultra-luxurious Royal Livingstone Hotel where you will be checked in while relaxing to welcome drinks. Depart for an incredible tour of the magnificent Falls from the Zambian side. Enjoy the views of the water of the Zambezi River pouring over the precipice, the thunderous sound of the water crashing into the gorge and the thick cloud of mist which leaves you refreshed and exhilarated. Return to your hotel and freshen up for an incredible 5-star meal under the African Sky. Overnight The Royal Livingstone, Zambia. www.suninternational.co.za
Tuesday 30 July: Victoria Falls, Zimbabwean side - Chobe National Park, Botswana.
Rise early for an optional elephant back riding experience, then cross over to Zimbabwe for a view of Victoria Falls from the Zimbabwean side. The sound of the Falls is so deafening that the local Tsonga's call it Mosi-oa-Tunya - 'the smoke that thunders'. After lunch, cross over to Botswana and head down to the jetty for your first boat cruise down the game-rich Chobe River enjoying a magnificent sunset on the way back. This is one of Africa's greatest game parks and the riverfront area is the sight of the world's largest elephant migrations. Overnight Chobe Mowana, Botswana. (www.crestahotels.com)
Wednesday 31 July: Chobe National Park, Botswana.
Once again, head down to the jetty and enter the Park by boat and enjoy a relaxing mid-morning boat cruise along the Chobe River. On the water, we hope for some close encounters with crocodile, hippos, and other animals, and maybe even the rare sight of elephant swimming in front of us. After lunch, head out into the African bush on open jeeps searching for zebra, giraffe, big cats, and some of Chobe's famous huge elephant herds. Overnight Chobe Mowana, Botswana.
Thursday 1 August: Chobe National Park - Johannesburg.
Take a final jeep safari in the Chobe National Park, your last early morning – which is prime time - to find Chobe's elusive lion and leopard, as well as the chance to see hippo outside the water. Transfer to Livingstone airport and fly back to Johannesburg in time for your international flight back home. Here, the tour ends with memories of some of the best experiences ever recalled.