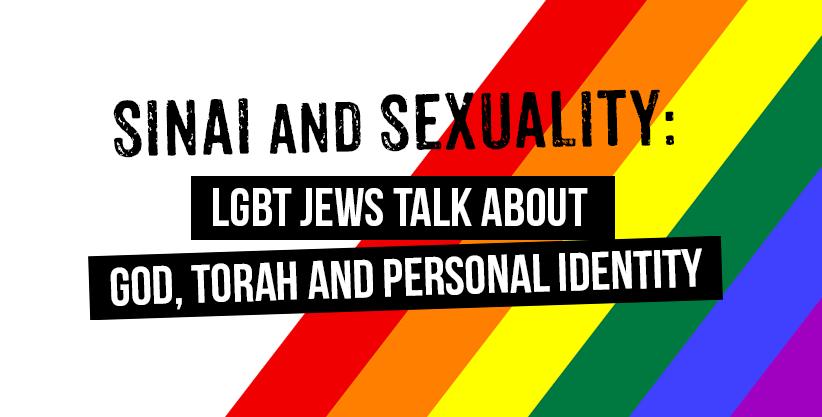 Video of the Program now available on our Youtube page
Sponsored by Reuben Klein, Miriam Erlichman and Eli Klein in memory of our dear parents.
Program Date(s):
2:30 PM Saturday Dec 3, 2016
Venue:
200 Wilmington Avenue
Toronto, ON, M3H 5J8
Following our panel on LGBT and Orthodoxy in May (you can watch it here), we were overwhelmed by the response and the number of people it touched.
We have been approached to do a follow-up, this time focusing on hearing the voices of young, observant LGBT Jews.
In this honest and groundbreaking panel discussion, Dr. Elliott Malamet talks with four young and deeply-engaged LGBT individuals about how they understand and live with the challenges, tensions and opportunities of encountering Judaism.
Is it possible to affirm their authentic sexual identities and their commitment to a tradition that has historically articulated a consistent opposition to the manifestation of that identity? How do they feel about God, about Torah, the halachic system and the Jewish communities in which they are involved?
Please join this conversation about the complexities of remaining connected to Judaism and true to oneself.
Click here for bios of our speakers.  
Your support of Torah in Motion's wide array pf programming would be greatly appreciated. Click
here
to donate.