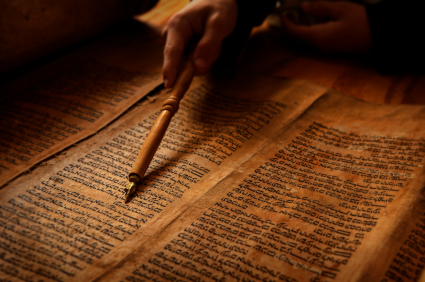 Program Date(s):
2:30 PM

to

8:00 PM

Sunday Feb 10, 2013
Venue:
Shaarei Shomayim Congregation
470 Glencairn Avenue,
Toronto, Ontario
M5N 1V8
Canada
Please join us for what promises to be a fantastic weekend of learning, cosponsored by
Yeshivat Chovevei Torah Rabbinical School and Drisha Institute for Jewish Learning
. $40 in advance, $50 at the door TiMPass Holders and students, no charge. Thursday night only or Sunday single session $15 Lunch (catered by Zuchter Berk) included for pre-registrants only. Preregistered TiMPass holders, $10 for lunch. Students pay $15 for lunch.
Lunch will not be available unless your registration is received by Wednesday, February 6, 2013.
Thanks to Michael and Marsha Lax and to Ian and Pam Rosmarin for their generous support.
Please consider sponsoring this program for $180 by clicking here.

Sponsorship will give you two free preregistered tickets and a tax receipt. More important, you will help Torah in Motion continue to provide our excellent programming.
To listen to MP3 recordings of sessions at The People and the Book: 2012, please click here.
Thursday, February 7, Yeshivat Or Chaim, 159 Almore Ave., Toronto:
7:30 - 9:00 pm
Megillat Esther: Identifying the Author, Identifying the Audience
Rabbi Menachem Leibtag
Shabbat, February 9, in a shul near you:
Rabbi Menachem Leibtag
Adas Israel, Hamilton
Rabbanit Gilla Rosen
Kehillat Shaarei Torah
Rabbi David Silber
Mizrahi Bayit
Dr. Ruth Walfish and Rabbi Dr. Avraham Walfish
Or Chaim Minyan
Sunday, February 10, Shaarei Shomayim Congregation, 470 Glencairn Ave., Toronto:
9:30 am:
Omer: Something to Count, or Something to Eat: The Hidden Connection Between Shmitta and Har Sinai
Rabbi Menachem Leibtag
or
Reading Forward and Backward: How Midrash Changes the Way We Read Tanach
Gilla Rosen
or
'כפה עליהם הר כגיגית' ובעיית הבחירה החפשית
Rabbi Avraham Walfish
10:30 am:
Using Non-Orthodox and Non-Jewish Wisdom in the Religious Study of Tanach
Rabbi Nathaniel Helfgot
or
The Education of Eliyahu HaNavi
Dr. Ruth Walfish
or
"אסתר צריכה עזרא, ועזרא צריך אסתר"
Rabbi Bar-on Dasberg
11:30 am:
Purim Torah: The Use of Humour in Tanach
Rabbi David Silber
or
The Language of G-d or the Language of Man? Listening to the Text
Rabbi Dr. Avraham Walfish
or
שמש בגבעון דום: סוגי ניסים במקרא
Dr. Ruth Walfish
12:30 pm:
Lunch
1:00 pm:
Making Impossible Decisions: King Hezekiah's Dilemmas and Contemporary Religion and Politics
Gilla Rosen
or
Elisha the Prophet and the Child-Eating Bears
Rabbi Nathaniel Helfgot
or
רצח עם ברשות התורה :מחיית עמלק
Rabbi Shlomo Gemara
2:00 pm:
One Isaiah, or Two? A Zionistic Perspective
Rabbi Menachem Leibtag
or
Biblical Texts That Speak to Each Other
Rabbi David Silber
3:00 pm:
Exile and Redemption in the Book of Esther and the Festival of Purim
Dr. Ruth Walfish and Rabbi Dr. Avraham Walfish