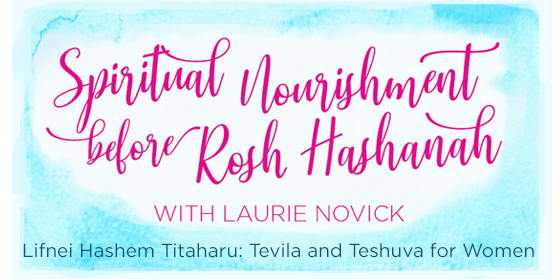 Program Date(s):
8:00 PM Tuesday Sep 17, 2019
Laurie Novick, Director and Head Writer of Deracheha: Women and Mitzvot, taught as a Ramit of Shana BaAretz at Nishmat and worked as a Yoetzet Halacha for close to 20 years. Laurie is a member of a pilot cohort of Yoatzot Halacha who have received advanced training in fertility issues and Halacha. She has master's degrees in Talmud from Bar Ilan University and in Bible and Jewish Education from Yeshiva University, as well as a BA from Yale, and has done additional graduate work in counseling. She was a Drisha Scholars Circle Fellow and worked as Shoelet UMeshivah for YU's Graduate Program in Advanced Talmudic Studies. 
This event will be held at a private home. Please contact office@torahinmotion.org or call 416.633.5770 to RSVP.