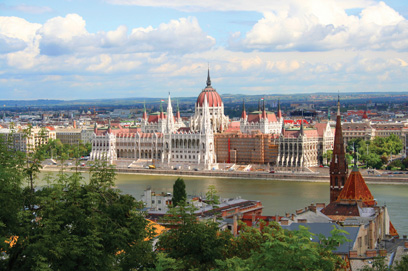 Program Date(s):
4:00 AM Thursday Aug 2, 2012

to

4:00 AM Sunday Aug 12, 2012
For registration in US Dollars please click here
Join Torah in Motion and Dr. Marc Shapiro for a unique and intellectually inspiring trip to Central Europe designed especially by Dr. Shapiro. Visit Budapest, Vienna, Prague, Bratislava (Pressburg), Eisenstadt, Sopron and many other sites off the beaten track.
A central feature of the tour will be Dr. Shapiro's expert discussions of the many places we will visit, making the trip nothing less than a travelling classroom . In addition, we will be joined by expert local guides who will provide their own angle. Members of the Jewish communities we visit will also speak to us about life in their countries.
Before departure, Dr. Shapiro will send participants an educational packet that will be used on the trip

Comments from the trip of 2011
"beyond words.. the degree to which all attempted to accommodate the group was superb " Shmuel Rosenberg , Elizabeth , New Jersey
"Marc was absolutely amazing . Jewish history came alive in this wonderful TiM trip . !" Yehudit Shier Weisberg , Toronto
" It brought our European heritage alive- It was everything I had hoped for..." Jeff Shanes, Chicago, Illlinois
"exceeded my expectations... Marc Shapiro is a major attraction" Moe and Faigy Green , Toronto , Ontario
"A truly inspiring experience" Florence Weinberger , Toronto
"An amazing trip... Brings Jewish history to life..." Seth Cohen , Mamaroneck , New York
"I must compliment all involved in the efficient and smooth running of all aspects of the trip. It exceeded all expectation." Barbara Abrams, Toronto