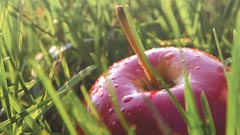 with Rabbi Yosef Zvi Rimon
Program Date(s):
1:00 AM Thursday Nov 13, 2014
Venue:
159 Almore Avenue,
Toronto, ON M3H 2H9.
Rabbi Yosef Zvi Rimon is one of the world's leading experts on shemita, offering a view that combines halacha and the underlying Jewish values that are embedded in the shemita concept. A popular lecturer and educator and prolific author, Rav Rimon is also the community rabbi of Alon Shvut South. Rav Rimon serves as chairman of JobKatif, which he founded shortly after the disengagement from Gush Katif to help thousands of Gush Katif families re-enter the work force. For these efforts, he was awarded the 2008 President's Prize for Volunteerism and the 2014 Moskowitz Prize for Zionism. He is chairman of the Halacha Torah and Education Center, which provides innovative curricula and programs for schools, trains community rabbis, and offers responsa for modern-day issues to communities in Israel and abroad.