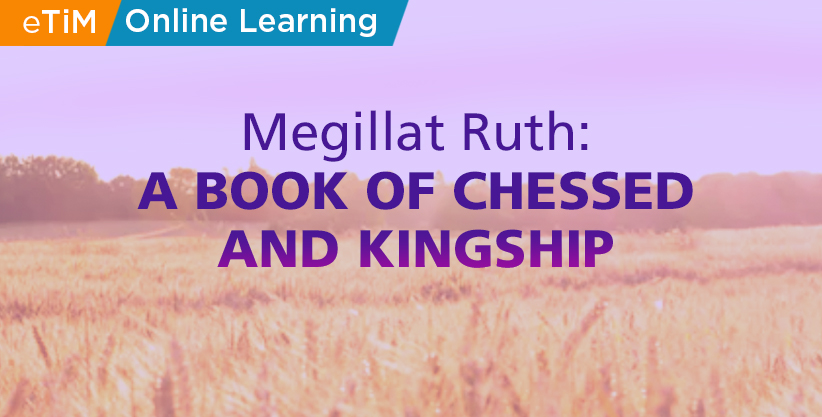 Thursday, May 21, 9:30 am
Program Date(s):
9:30 AM

to

10:30 AM

Thursday May 21, 2020
Prepare for Shavuot with Dr. Yael Ziegler online from Israel for an analysis of Megillat Rut.
Registering just once allows you to attend this and all classes in the entire e-TiM Sefirah Series.
To see other titles in the e-TiM Sefirah Series, click here.