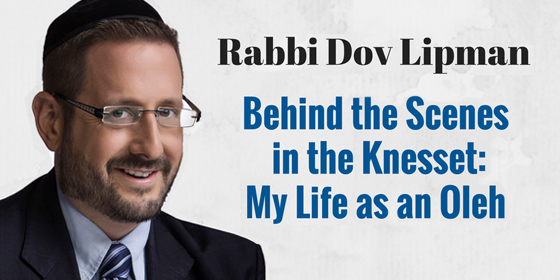 Program Date(s):
3:00 PM Wednesday Nov 16, 2016
Venue:
159 Almore Avenue,
Toronto, ON M3H 2H9.
Rabbi Dov Lipman was elected to the 19th Knesset in 2013, becoming the first U.S. born MK in 30 years. Rabbi Lipman will share the story of his journey from new oleh to active player on the Israeli political scene. 
Co-sponsored by Mizrachi of Canada, Nefesh B'Nefesh and The Or Chaim Minyan
No charge.