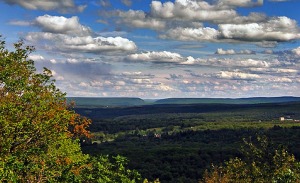 Program Date(s):
4:00 PM Thursday Jul 24, 2014

to

4:00 PM Sunday Jul 27, 2014
Venue:
Bushkill Inn & Conference Center
159 Pocmont Loop
Bushkill, PA 18324
http://www.bushkillinn.com
Leaders & Speakers:
Rabbi Dr. Avraham Steinberg,
Rabbi Dr. Edward Reichman,
To Register in CDN dollars please click on full price list above
To register in US dollars please click here.
15 CME credits available!
Connect with leading experts at another wonderful weekend of Torah learning paired with thought-provoking lectures by renowned speakers. The Bushkill Inn & Conference Center is a beautiful, luxury Pocono resort and corporate meeting facility. It offers large conference facilities in a setting of gorgeous landscapes, with a tranquil atmosphere and extensive amenities.
Enjoy our
lectures;
shiurim;
panel discussions;
text-based learning;
parallel non-medical track; and
special track for students.
For prices, click on "Full Price List," above.
Your conference fees will reserve your spot when you register. Please use the "Order comments" section of the Checkout area to list the names of spouses and children who will be accompanying you. Thank you!
For MP3 recordings from our previous International Jewish Medical Ethics conferences, please click here.
To see our flyer, please click here.
Here's what people have said about last year's Jewish Medical Ethics conference:
"Last night I returned home with a completely different perspective on the Jewish community's role in the medical field...The physicians and professionals attending the conference were so impressive in their knowledge and hashkafa that, despite the many weighty topics we discussed, I left feeling happy and empowered." --Liba Bader
"This is the second meeting I have attended and I had a very inspiring and fulfilling experience." --Barry Kinzbrunner
"What a fabulous conference! You have assembled a stellar group of speakers--world class! I must say I also enjoyed the camaraderie of the other participants, and the food was excellent." --Dr. Esther Libman
"I thoroughly enjoyed the weekend. I thought the speakers were excellent, the food outstanding and the accommodations very good." --Dr. Kenneth Prager
"A sign of an excellent program is when I have to stop myself from sneaking out of my own talk to listen to the speakers in the parallel sessions."--Dr. David Pelcovitz
"Yasher kochachem once again on the fabulous conference!" --Dr. Ellen Warner
"I was particularly impressed with the high caliber of the speakers." --Dr. Brian Berger
"It was truly a z'chus to join you. I think this was the best yet." --Dr. Eddie Reichman
This event is approved for up to 15 credits by the Office for Continuing Health Professional Education (CHPE). The Office for CHPE, Faculty of Medicine, McGill University is fully accredited by the Committee on Accreditation of Canadian Medical Education (CACME). This event is an Accredited Group Learning Activity as defined by the Maintenance of Certification program of the Royal College of Physicians and Surgeons of Canada. Through a reciprocal agreement between the American Medical Association and the Royal College of Physicians and Surgeons of Canada, the Office for CHPE, Faculty of Medicine, McGill University designates this activity for AMA PRA Category 1 credit(s) up to the maximum number of credit hours noted above. Each physician should claim only credit commensurate with the extent of their participation in the activity.
To see Torah in Motion's other trips, please
click here
.
TENTATIVE SCHEDULE (SUBJECT TO CHANGE)
Thursday, July 24
4:00-6:00 pm - Registration
5:45-7:00 pm - Dinner
6:45 pm - Mincha
7:00-9:00 pm Introductory Plenary Session
7:00-8:00 - When Halacha and Science Disagree - Rabbi A. Steinberg, MD
8:00-9:00 – Increase in Vaccine Preventable Diseases: Medical and Halachic Analysis - Rabbi A. Glatt, MD
Friday, July 25
7:15 am – Shacharit
8:00-9:00 am – Breakfast
Parallel Session I: 9:00-11:00 am
A) Contemporary Issues in Organ Transplantation
9:00-9:30
What Risk is Tolerable in Halacha for Organ Donation? Rabbi A. Glatt, MD
9:30-10:00
Are Blood and Bone Marrow Donations Obligatory in Halacha? Rabbi E. Reichman, MD
10:00-10:30
Paying and Remuneration for Kidneys: Halachic Aspects - Rabbi A. Steinberg, MD
10:30-11:00
Q & A, Panel Discussion
B) Everything Your Patients Wish You Would Tell Them About Their Sexuality But Are Afraid to Ask: How to Talk to Patients About Sexuality
9:00-11:00
Dr. A. Woloski-Wruble, RN, MEd, EdD
11:00-11:20 – Nutrition Break
Parallel Session II: 11:20-1:20 am
A) Ethical Cases in the News: What Would the Rabbi Say?
11:20-11:50 Rabbi A. Glatt, MD
11:50-12:20 Rabbi E. Reichman, MD
12:20-12:50 Rabbi A. Steinberg, MD
12:50-1:20 Q & A, Panel Discussion
B) Sex Education: From Huggies to Chupah
11:20-1:20 Dr. A. Woloski-Wruble, RN, MEd, EdD
1:20 – Lunch & Leisure
Shabbat Evening Program
5:45-6:45 – Pre- Mincha Shiur - Next Year in Jerusalem: Do We Really Mean It? Rabbi M. Wruble
5:45-6:45 – Daf Yomi - Rabbi A. Glatt, MD
6:45 pm - Mincha & Kabbalat Shabbat
8:00 pm – Shabbat Dinner
9:15–10:15 pm – Oneg Shabbat: Cohen Family Chronicles, Rabbi E. Reichman, MD
Shabbat Morning Program
8:00 am - Parshat Hashavua: Jews in Motion - Rabbi M. Wruble
8:30 am – Shacharit & Drasha - Rabbi A. Glatt, MD
11:00 am – Kiddush
11:30-12:30 – Learning Programs – Parallel Sessions
1. Writing on Shabbat for the Clinician (Text-Based Study) Rabbi A. Steinberg, MD
2. Moshe and Aaron: Do the Punishments Fit the Crime? Rabbi M. Wruble
3. Maintaining Your Loved Ones' Dignity Even When They Can't: Dealing With Elderly Parents in a Dignified Fashion - Rabbi A. Glatt, MD
4. Student track: Rabbi E. Reichman, MD
12:45 pm - Lunch
Shabbat Afternoon Program
5:45-6:45 pm – Daf Yomi - Rabbi A. Glatt, MD
Medical Confidentiality: Law and Halacha - Dr. Ben Zion Eliash
6:45-7:45 pm – Learning Programs – Parallel Sessions
1. Is This Life Worth Waiting For? A Matter of Life "In" Death - Rabbi E. Reichman, MD
2. The Rabbi and His Wife, the Sexual Counselor, in Conversation - Rabbi M. Wruble & Dr. A. Woloski-Wruble, RN, MEd, EdD
3. Rabbi J. Kelman
4. Student track: Inside Look at Halachic Personalities - Rabbi A. Steinberg, MD
7:45 pm - Mincha
8:00 pm - Seudat Shlishit
8:45 pm - Ask the Experts: Q&A for the panel
9:45 pm - Maariv
Sunday, July 27
7:45 am - Shacharit
8:30–9:30 am - Breakfast
Plenary Session - 9:30-11:30 am
Substitute Decision Makers & Halachic Living Wills in Jewish Law
9:30–10:15 – Legal Commentary - Dr. Ben Zion Eliash
10:15-11:00 – Rabbinic Commentary - Rabbi A. Steinberg, MD
11:00 - 11:30 - Panel Discussion
11:30 – Adjourn and Hotel Checkout